Piccolo coro & Piccola orchestra are a combination of a mixed chamber choir and a chamber string orchestra, who rehearse/perform under the baton of Marek Valášek. The ensemble is based in Prague and has 39 stable members. Since its establishment in 1996, it has given hundreds of concerts both home and abroad.
The ensemble interprets compositions regardless of time period or genre. The line-up can be greater, according to the needs of individual music projects – be it chamber works or spectacular oratorios from the romantic period. Both the choir and the string orchestra also perform their own separate programs on a regular basis. Works of sacred music prevail; many of them date to the 20th century. The ensemble often premieres contemporary Czech compositions or records them for the Czech Radio.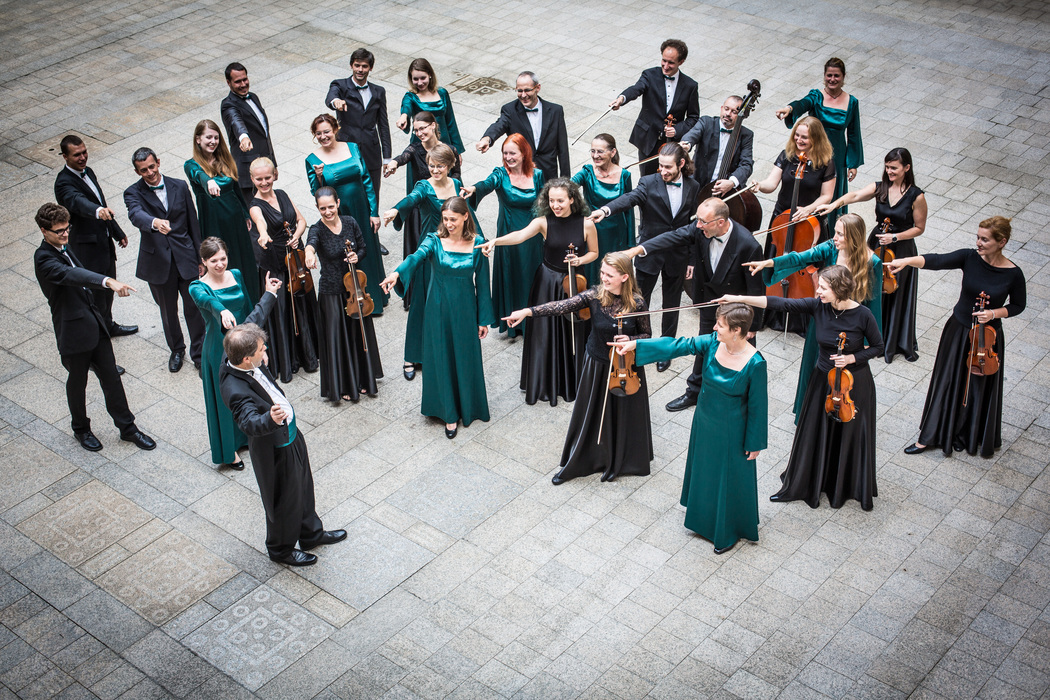 At the Young Stage Festival 2004, the ensemble was given the Bohuslav Martinů Foundation Prize; at the International Festival of Advent and Christmas Music 2007 it won a prize in the golden range and received the Petr Eben Award. Piccolo coro was the absolute winner of the International Choral Art Festival Jihlava 2011; at the prestigious choral competition in Spittal, Austria, the choir won the 1st prize in the main category, the 3rd prize in the folklore category and the Special Jury Award for their interpretation of a contemporary composition. At the international competition Praga cantat 2016, the choir was awarded the winner's cup in the category of mixed chamber choirs, a Special Jury Award for the interpretation of Jan Novák's composition, and the Bohuslav Martinů Foundation Prize.
The ensemble recorded four CDs of sacred music – Marian music in Loreto (1998), Hear My Prayer (2000), Cantico delle Creature (2004), Gaudete in Domino (2013) - and one with choral arrangements of folk songs Hore Dolinami (2009).