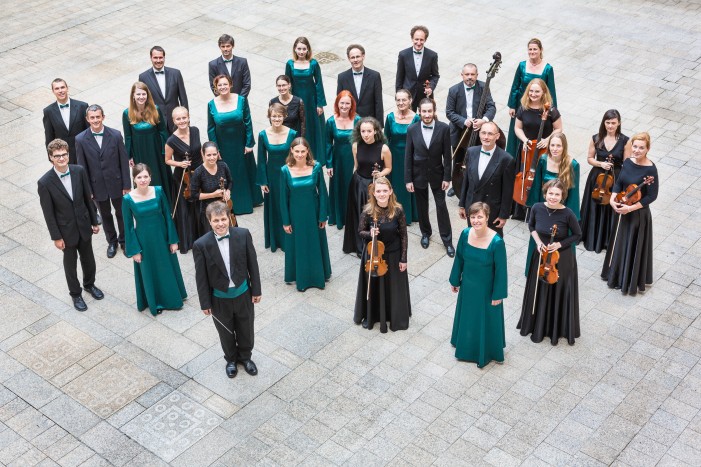 Piccolo coro & Piccola orchestra
… are a combination of a mixed chamber choir and a chamber string orchestra,
who rehearse/perform under the baton of Marek Valášek. The ensemble is based in Prague and has 39 stable members. Since its establishment in 1996, it has given hundreds of concerts both home and abroad. Piccolo coro & Piccola orchestra interpret compositions regardless of time period or genre. The line-up can be greater, according to the needs of individual music projects – be it chamber works or spectacular oratorios from the romantic period. Both the choir and the string orchestra also perform their own separate programs on a regular basis. Works of sacred music prevail; many of them date to the 20th and 21st century.